Craig W. Colville, M.D., F.A.C.S
2865 North Reynolds Road #250
Toledo, OH 43615
Phone: (419) 534-6551
Monday - Thursday: 8:30 a.m.–5 p.m.
Friday: 8:30 a.m.–4 p.m.

Breast Reduction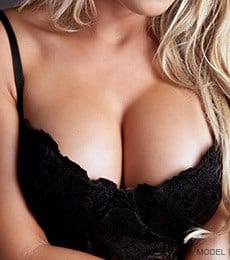 It's not unusual for women with overly large breasts to suffer both physically and emotionally. Reducing the breasts' size and weight — and the associated problems — are the goals of breast reduction surgery. In Toledo, Ohio, Dr. Craig Colville specializes in cosmetic breast surgery and can help women whose heavy, sagging breasts are causing back pain, social discomfort, and other unpleasant effects.
Breast Reduction

Before & After Photos
WARNING:
This feature contains nudity. Please click OK to confirm you are at least 18 years of age and are not offended by such material.
OK
Breast Reduction

Before & After Photos

Keep in mind that each patient is unique and your results may vary.

Keep in mind that each patient is unique and your results may vary.
Why Breast Reduction?
If you have breasts that are out of proportion to your body's size, you are probably a good candidate for breast reduction surgery. You may have difficulty finding clothing and bras that fit, or experience pain in the neck, shoulders, and back. You should consider breast reduction surgery if you:
Have heavy, sagging breasts
Have breasts that are too large for the body
Experience the discomfort of indentations caused by tight bra straps
Experience restriction of physical activity due to breast size
Feel self-conscious due to large breast size
Display asymmetry of breasts
Craig W. Colville, MD, FACS
"My ultimate goal is to design a plan accommodating your wishes and desires in the most aesthetically pleasing manner possible."
Meet Dr. Colville
Beautiful Breast Reduction Results
Some of the most satisfied patients following cosmetic surgery are women who have a breast reduction procedure. Many of Dr. Colville's patients say they are less self-conscious about their breasts, have an easier time finding attractive clothes, and no longer experience the pain and discomfort caused by heavy breasts. In most cases, women who undergo reduction surgery enjoy smaller, shapelier, firmer breasts after their procedure.
Your Breast Reduction Surgery
In most cases, the breast is lifted as part of the operation, which is an outpatient procedure that usually requires 2 to 4 hours. Dr. Colville will discuss your goals during your consultation and perform a physical examination. There are a number of ways to perform the surgery and the number and location of incisions will depend on the shape and size of your breasts. Besides reducing the breasts' size, Dr. Colville may also correct asymmetry or unevenness if it exists.
The procedure is completed with general anesthesia and you will need someone to drive you home the day of the surgery. Minimal blood loss occurs and you will likely be walking within 2 hours of surgery.

A Reputation Built on Results
You deserve the highest caliber of service, care, and results, and at Craig W. Colville MD, FACS, we're committed to providing all that and more. But don't take our word for it—see for yourself what our actual patients have to say about their experiences with us.
Read More Patient Reviews
What Can I Expect After a Breast Reduction?
You may experience some generalized discomfort in the chest area for 1 to 3 days after surgery, which is easily relieved with postoperative pain medication. Swelling, bruising, edema, breast or nipple sensory change, and numbness are possible but usually temporary side effects of a breast reduction.
How Long Is Recovery From Breast Reduction?
If you work outside the home, plan to take off at least a week. Your return may be delayed longer.
Is Breast Reduction Covered by Insurance?
Breast reduction is often covered by health insurance if you've been diagnosed with physical problems related to breast size, but it's important to get pre-approval before undergoing the procedure.
Breast reduction patients come from Findlay, Sandusky, Ann Arbor, and other cities in northwest Ohio and southeast Michigan. You can request a consultation online to meet with Dr. Colville, or call his office at (419) 534-6551 to schedule an appointment.
Back to Top