Craig W. Colville, M.D., F.A.C.S
2865 North Reynolds Road #250
Toledo, OH 43615
Phone: (419) 534-6551
Monday - Thursday: 8:30 a.m.–5 p.m.
Friday: 8:30 a.m.–4 p.m.

Breast Lift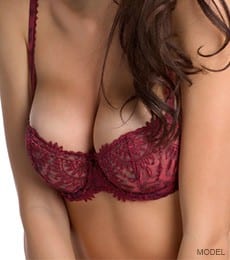 Women who are satisfied with the size of their breasts, but disappointed with their shape and position, may opt for a breast lift. In Toledo, Ohio, Dr. Craig Colville specializes in cosmetic breast surgery and can reshape and lift breasts to achieve a more youthful contour. Pregnancy and breastfeeding, weight loss, and genetics are all reasons women may choose to get breast lift surgery. Women who want to add or restore volume often choose a breast lift with implants.
Breast Lift

Before & After Photos
WARNING:
This feature contains nudity. Please click OK to confirm you are at least 18 years of age and are not offended by such material.
OK
Breast Lift

Before & After Photos

Keep in mind that each patient is unique and your results may vary.

Keep in mind that each patient is unique and your results may vary.
Why Breast Lift?
Women who consult with Dr. Colville about a breast lift, or mastopexy, are often seeking to restore a more youthful shape and position to breasts that have begun to sag due to pregnancy or age. Good candidates for a breast lift typically have one or more of these characteristics:
Breasts that are pendulous, but of satisfactory size
Breasts lacking substance or firmness
Nipples and areolas pointing downward, especially if they are positioned below the breast crease
Dr. Colville also performs a breast lift to reshape the breasts after breast implant removal.
A Reputation Built on Results
You deserve the highest caliber of service, care, and results, and at Craig W. Colville MD, FACS, we're committed to providing all that and more. But don't take our word for it—see for yourself what our actual patients have to say about their experiences with us.
Read More Patient Reviews
Beautiful Breast Lift Results
A breast lift performed by an experienced, board-certified plastic surgeon such as Dr. Colville can provide perky, firm breasts that retain their natural look and feel. The best results of any cosmetic surgery begin during your initial consultation, when you and Dr. Colville can discuss your goals and together create a surgical plan designed to meet them. That discussion often leads to the decision to combine the breast lift with implants, because mastopexy alone will not add volume to the breasts.
Your Breast Lift Surgery
Breast lift surgery is an outpatient procedure typically completed by Dr. Colville in approximately 1 to 3 hours. General anesthesia is used during the surgery. Breast reshaping is accomplished by removing excess skin and repositioning breast tissue and nipples. Breast lifts can be performed using different incision patterns. The exact incision pattern depends upon the patient's breast size and the extent of ptosis or sagging.
Dr. Colville makes patient safety the top priority in every procedure. All surgeries, however, include risks. A breast lift may result in visible scars and nipples and breast skin may change or lose their sensation. Infection is rare, but possible. After your surgery, temporary bruising, swelling, discomfort and numbness are typical side effects. You may miss up to 3 days of work, but many patients are able to go out to dinner on the same night as their surgery. You'll need to avoid strenuous activities for 3 to 6 weeks. Scars will take at least several months to fade.
Breast Lift with Implants
Breast implants inserted during a breast lift can both raise and reshape sagging breasts and increase breast volume. These changes can be achieved through one surgical procedure that combines removing excess skin, repositioning tissue and nipples, and inserting the desired breast implant size and style.
Dr. Colville offers Allergan, MENTOR®, and Sientra® silicone gel and saline implants. Shaped and textured silicone gel implants used by Dr. Colville include NATRELLE®, Sientra, and Mentor CPG implants. Until they gained FDA approval for breast augmentation, Dr. Colville's office in Toledo was one of the few Ohio practices where women could get these advanced gel implants, due to his participation in an exclusive clinical study.
A breast lift surgery that includes inserting implants may take up to 4 hours and is performed using a general anesthetic. The outpatient procedure includes the same side effects as breast lift surgery. In addition to the risks that accompany any surgery, breast implants are subject to complications that include leakage or rupture, capsular contracture, and wrinkling or rippling.
Dr. Colville can also combine breast lift surgery, with or without implants, with a tummy tuck in a popular combination procedure known as a mommy makeover. He can help you decide on the surgical plan that is best for you during a consultation.
Craig W. Colville, MD, FACS
"My ultimate goal is to design a plan accommodating your wishes and desires in the most aesthetically pleasing manner possible."
Meet Dr. Colville
Women considering breast lift surgery travel from Findlay, Sandusky, Ann Arbor, and surrounding cities to our Toledo, Ohio, practice. You can request a consultation online to meet with Dr. Colville, or call his office at (419) 534-6551 to schedule an appointment.
Back to Top