Craig W. Colville, M.D., F.A.C.S
2865 North Reynolds Road #250
Toledo, OH 43615
Phone: (419) 534-6551
Monday - Thursday: 8:30 a.m.–5 p.m.
Friday: 8:30 a.m.–2 p.m.

Meet Dr. Craig Colville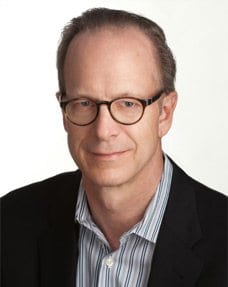 What is "the power of change?" It's the philosophy that guides Dr. Craig Colville, one of the most experienced and talented plastic surgeons not only in Toledo, Ohio, but throughout the Upper Midwest. Since opening his plastic surgery practice in 1990, Dr. Colville has helped thousands of patients achieve physical changes in ways that appear natural, using his exceptional skill honed through years of training.
Why Choose Dr. Colville
When reading the reviews and testimonials from some of Dr. Colville's patients, a certain theme emerges. Patients enjoyed an informative, positive experience that led to great, natural‐looking results and enhanced self‐esteem.
As a board‐certified plastic surgeon with more than 25 years of experience, Dr. Colville is at the forefront of advances in plastic surgery. His practice was among the first in Northwest Ohio to offer BOTOX® Cosmetic injections, and he continues to be a consultant for Allergan, the manufacturer of BOTOX and Natrelle® breast implants.
Dr. Colville served as one of the primary investigators for both Allergan and Mentor as those companies developed the shaped highly cohesive silicone gel breast implants — often called "gummy bear" implants — and he is considered among the leading breast augmentation specialists in the region.
Education & Training
Dr. Colville returned to Ohio after earning his medical degree at Indiana University and completing general surgery and plastic surgery residencies at the Indiana University School of Medicine. He's been certified by the American Board of Plastic Surgery (ABPS) since 1992 and is a member of both the The Aesthetic Society (formerly the American Society for Aesthetic Plastic Surgery, or ASAPS) and the American Society of Plastic Surgeons (ASPS), the 2 leading plastic surgeon associations in the U.S.
Additionally, Dr. Colville has made numerous presentations on advanced cosmetic and reconstructive surgical procedures and served as a Clinical Assistant Professor of Surgery at the University of Toledo Medical Center.
"The key to a change in appearance is the right education. As your surgeon, I will assess your physical ideals and lay the framework of something that is not only naturally beautiful, but achievable and attainable. My ultimate goal is to design a plan in which your body can accommodate your brain's wishes and heart's desires in the most aesthetically‐pleasing manner possible."
In His Own Words
A conversation with Dr. Colville reveals insights about plastic surgery that only a surgeon with his experience and knowledge can offer. Read on to learn more about him and gain insight into his personality and bedside manner that helps put patients at ease.
When did you first consider becoming a doctor?
I was still in high school when I started thinking about medical school. My father worked in pharmaceutical sales and he was able to get me a summer internship in an operating room.
What attracted you to plastic surgery?
Surgery in general appeals to me because you can assess a patient's situation, create a plan, and fix a problem. That's not always true in other specialties, in which you can treat patients but not be able to fix, or cure, the condition. As a surgeon, you're essentially a problem‐solver. You assess the problem, devise a plan, and then implement the plan using your training and experience. I like the variety and the multiple challenges that plastic surgery offers.
What are the most common reasons people want plastic surgery?
People usually come to their consultations with some general concern about their appearance. They don't come in and say, "I need my eyelids lifted 4 millimeters, they say "everyone says I look tired." I sit down with patients and ask them what they would like to accomplish. I encourage people to tell me what they don't like, what bugs them, what led them to be sitting in a plastic surgeon's office.
Whatever it is that they're concerned about — whether it's the face, breasts, or body — they believe their feature is different than what others have. A woman who believes other women's breasts are still perky and youthful doesn't think it's fair that hers hang down 3 inches. Or another patient with excess skin on the abdomen doesn't believe other people have skin hanging over their belts. It's important that I see their concerns through their eyes.
What procedures do you enjoy performing the most?
I really enjoy doing different types of procedures because it keeps my surgical skills sharp in all of them. I don't want to be a "facelift doctor," or to be a surgeon who specializes only in breast augmentation. All the great plastic surgeons I know are exposed to working in all areas of the body and the face.
Why is it important to choose a board‐certified plastic surgeon?
Someone certified by the ABPS has much more training and experience than a surgeon certified in another specialty who offers cosmetic procedures. When I meet with a patient, I can help them create an objective overall plan. A patient shouldn't go to one place for lip injections because they happened to be there with a friend, and then go to another doctor for liposuction a couple of months later. It is best to have your procedures, injectables and skin care all with the same person to provide the best continuity of care.
I offer a comprehensive menu of cosmetic services at my practice, which I believe is important. You can get injectables from a dermatologist, for example, but not surgery. I can offer a treatment for whatever is causing concern at that time, but also help create a plan for the next year, or 5 years.
What are some of the biggest differences you've seen in 25 years?
When we started, there were virtually no noninvasive aesthetic procedures. There were some laser skin treatments, but they involved much more downtime than they do now. The advances in nonsurgical treatment technology and injectable procedures have really changed the field of cosmetic enhancement.