Craig W. Colville, M.D., F.A.C.S
2865 North Reynolds Road #250
Toledo, OH 43615
Phone: (419) 534-6551
Monday - Thursday: 8:30 a.m.–5 p.m.
Friday: 8:30 a.m.–2 p.m.

Fees & Financing
Many of our plastic surgery patients here in Toledo who visit from Findlay and Sandusky, Ohio; Ann Arbor, Michigan; and surrounding communities choose to finance their treatments and procedures, and we're here to help. We will work with you to find a convenient and affordable financing plan that fits your needs. We've also recently partnered with PatientFi® for breast augmentation financing starting at $199 per month. Just call our office at (419) 534-6551 and speak to our Patient Care Coordinator to learn more about your options. You can also request a consultation online.
Here is information about the lenders we work with:
Don't let the cost of breast augmentation prevent you from pursuing your dreams of breast enhancement. PatientFi is a patient-friendly financing company specializing in plastic surgery that tailors breast augmentation payment plans to your budget. The no-fee application process can be completed in minutes, and you'll receive an offer shortly after tapping "apply now."
---
1.888.474.6231
Contact: Don
Visit the M-Lend Financial website for more information. www.mlendfinance.com
---
419.720.4785
Visit directionscu.org for more information.
---
CareCredit offers a full range of payment plans. Their competitive interest rates feature low monthly payments.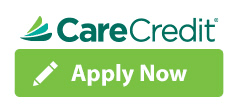 We invite you to contact us online today, or call (419) 534-6551 to schedule your personal consultation with Dr. Craig Colville.