Craig W. Colville, M.D., F.A.C.S
2865 North Reynolds Road #250
Toledo, OH 43615
Phone: (419) 534-6551
Monday - Thursday: 8:30 a.m.–5 p.m.
Friday: 8:30 a.m.–4 p.m.

Breast Implants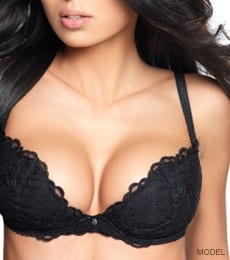 The choice of breast implants is highly individual and depends on a number of factors, including their shape, size, and feel. Dr. Colville offers the latest breast implants at his Toledo, Ohio, practice from the 3 major manufacturers: MENTOR®, Allergan, and Sientra®. While each includes unique features, all breast implants are silicone shells filled with either silicone gel or saline fluid.
Breast Lift With Implants

Before & After Photos
WARNING:
This feature contains nudity. Please click OK to confirm you are at least 18 years of age and are not offended by such material.
OK
Breast Lift With Implants

Before & After Photos

Keep in mind that each patient is unique and your results may vary.

Keep in mind that each patient is unique and your results may vary.
Choosing Breast Implants
Choosing the right implant is one of the keys to successful breast augmentation. Because body type and cosmetic goals vary from woman to woman, it is important that you choose implants under the guidance of an experienced doctor. Dr. Colville's advanced training in breast augmentation surgery led to his selection to participate in clinical trials of cohesive silicone gel implants made by Allergan and Mentor. Fewer than a dozen plastic surgeons in Ohio were involved in the trials. The implants are now approved by the FDA.
Breast Implant Choices
Saline or silicone? Round or teardrop shaped? Textured or smooth? There are several decisions you make when selecting an implant. Dr. Colville's experience will help guide your decision, but the final choice will be yours.
Saline vs. Silicone Implants
Silicone gel-filled implants have become the preferred choice around the world. They have been used consistently in more than 60 countries outside of the U.S. for more than 30 years. The newest silicone breast implants use a cohesive silicone gel that is more a soft solid than a liquid, so it maintains its shape. Many believe this makes an implant look and feel more natural. All cohesive silicone gel implants are now considered "gummy bear" implants, including the Natrelle SoftTouch and MENTOR MemoryGel® implants. Some are more "cohesive" than others.
Saline-filled breast implants may be an excellent option for you. Saline is a salt-water solution, similar to the fluids in your body. While silicone gel-filled implants are inserted pre-filled, the shell of saline-filled implants are surgically placed in your body empty. Then the surgeon fills them with saline to achieve the desired result. All of our saline-filled implants are FDA-approved and fully tested as well.
---
A Reputation Built on Results
You deserve the highest caliber of service, care, and results, and at Craig W. Colville MD, FACS, we're committed to providing all that and more. But don't take our word for it—see for yourself what our actual patients have to say about their experiences with us.
Read More Patient Reviews
Breast Implant Size
Deciding what breast size you want can be the most difficult part about choosing breast augmentation. Breast implants are measured by volume (cubic centimeters or cc's), not cup size. Generally, the larger you want your cup size to be, the larger the breast implant Dr. Colville will consider using. He will evaluate your existing breast tissue to determine if you have enough tissue to accommodate the desired size of breast implant.
Implants that are too large for your tissue may leave the implant edges visible through your skin after the operation or the implant may be more easily felt. It could also increase the risk of complications. Also, breast implants that are too big may cause your breasts to prematurely droop or sag.
---
Craig W. Colville, MD, FACS
"My ultimate goal is to design a plan accommodating your wishes and desires in the most aesthetically pleasing manner possible."
Meet Dr. Colville
---
Smooth & Textured Breast Implant Surfaces
Breast implant shells have a smooth or textured surface. Textured implants are designed to reduce the chance of capsular contracture, the most common complication following breast augmentation. As a natural reaction to any device placed in the body, scar tissue forms around the breast implant surface, creating a capsule. In some women, the capsule can tighten and squeeze the implant. This is called capsular contracture. Textured implants placed under the pectoral muscles yield a more natural look and are less likely to develop capsular contracture.
There is clinical information from studies of a large number of women that shows no difference in the likelihood of developing capsular contracture with textured implants compared to smooth-surfaced implants.
---
Shaped Breast Implants
Implants can be round or contoured in a teardrop shape to mimic the outline of a mature breast. This shape is often preferred by women who are looking for a gently sloping breast silhouette. These contoured breast implants are available in a moderate or high profile, and are all textured to prevent them from rotating. The shaped and textured silicone cohesive gel implants used by Dr. Colville include Allergan Natrelle® 410, Mentor MemoryShape®, and Sientra® implants.
The standard round breast implant style is extremely popular because it provides greater projection for a more prominent profile in a narrower chest wall. Dr. Colville also offers Natrelle INSPIRA® implants, an innovative option for women interested in enhanced breast fullness. INSPIRA implants are round, silicone-filled, textured implants that combine a fuller appearance with a soft feel.
---
Projection
Projection is the distance your breast implants extend outward from your chest wall. A higher projection can be another way to give the impression of larger breast size without actually increasing volume and diameter. Breast implants come in three distinct profiles to help you find the best match for your body: low profile, moderate profile, and high profile.
---
The Keller Funnel™
Dr. Colville is committed to using the very latest products and techniques available. Designed by a plastic surgeon, the Keller Funnel improves the delivery of silicone gel implants during breast augmentation and reconstruction procedures. Dr. Colville is certified to use the Keller Funnel and he can give you the aesthetic advantages of silicone gel implants, combined with a gentler surgical approach.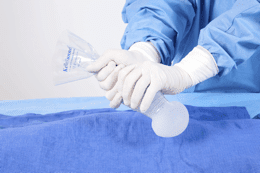 Using the Keller Funnel offers these benefits, compared to a traditional surgical approach:
Shorter incision lengths
No-touch technique
More choices for incision placement
Reduced force on the implant and incision
To learn more about your breast implant options, request a consultation with Dr. Colville using his online form, or call his office at (419) 534-6551 to schedule an appointment. He helps women considering breast augmentation, who travel from Findlay, Sandusky, and Ann Arbor, MI, select breast implants best suited to their unique needs and aesthetic goals.
Back to Top