Craig W. Colville, M.D., F.A.C.S
2865 North Reynolds Road #250
Toledo, OH 43615
Phone: (419) 534-6551
Monday - Thursday: 8:30 a.m.–5 p.m.
Friday: 8:30 a.m.–2 p.m.

Ultrasound Facial Rejuvenation Therapies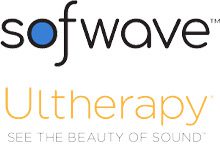 People who are concerned about wrinkles and sagging, thinning skin can find a solution in Sofwave™ and Ultherapy at our practice in Toledo, Ohio. These FDA-cleared treatments use ultrasound energy for non-invasive skin tightening. Sofwave and Ultherapy counter the effects of gravity and aging from the inside out, targeting the same deeper tissues that are usually addressed in cosmetic surgery to tighten and lift skin on the face, neck, and décolletage (chest).
By stimulating the body's collagen-building process, treatment gradually lifts and tones the skin, resulting in a more youthful appearance.
View Before & After Photos
How Does Sofwave Work?
Sofwave uses a unique technology known as the Synchronous Ultrasound Parallel Beam (SUPERB™). It creates ultrasound waves that penetrate the skin and generate heat at 1.5 mm into the mid-dermis. This warmth is combined with the system's SofCool™ mechanism, protecting the top-most layer of skin from burning. As the treatment heat spreads, the skin's natural healing response is triggered, increasing the production of collagen and fading wrinkles and fine lines.
Before & after photos of a Sofwave Patient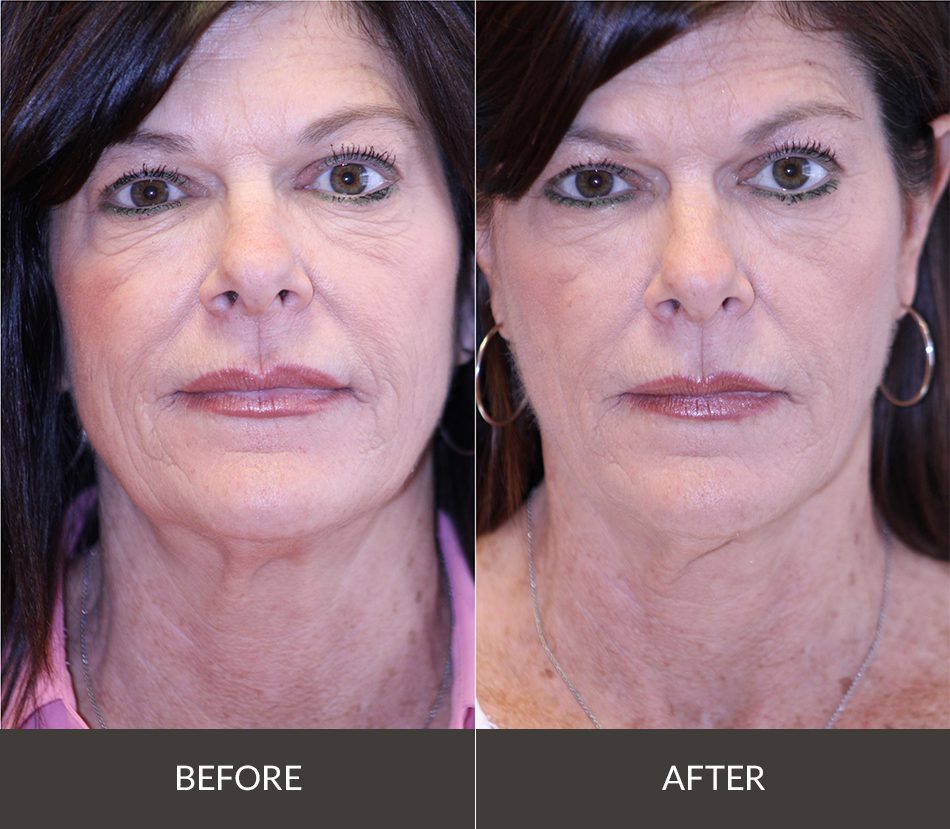 How Does Ultherapy Work?
Ultherapy delivers focused ultrasound energy to the foundational layer of the skin without incisions or any effect on the skin's surface. Unlike other non-surgical procedures that rely on radiofrequency energy or laser skin tightening treatments, Ultherapy completely bypasses the surface of the skin to pinpoint multiple levels of tissue, heating it to the ideal temperature at which the body begins generating collagen.
Collagen is what makes your skin supple and smooth. By both tightening and lifting the skin, you get results similar to those achieved through plastic surgery, but without downtime.
What Are the Differences Between Sofwave and Ultherapy?
Sofwave and Ultherapy use ultrasound technology to promote collagen production. Both are FDA-cleared for safety and efficacy and can tighten skin with little to no downtime. However, Sofwave has the added benefit of improving skin quality and firming loose, crepey skin. Most people find that Sofwave is a much more comfortable procedure than Ultherapy, penetrating only the upper layers of skin and not the deeper layers underneath.
A Reputation Built on Results
I had a breast augmentation June 2022 with Dr.Colville. The entire staff is very friendly and welcoming....
Who Is a Good Candidate for Skin Tightening Treatments?
Patients with mild to moderate skin laxity who are concerned about facial wrinkles, sagging skin on the neck or jawline, or lines on the chest are excellent candidates for treatment. Dr. Colville may recommend treatment for patients who initially thought they needed a facelift or neck lift but whose skin retains enough elasticity to avoid surgery.
Your Skin Tightening Procedure
After the treatment area is cleaned, the provider applies a gel to your skin and positions the handheld therapy device against your skin.
During the treatment, you will feel the sensation of warmth as the ultrasound energy is delivered. Comfort levels vary from patient to patient, and any discomfort you feel occurs only for a brief instant when the energy is delivered. Some patients take over-the-counter pain relief medication before the procedure; Pro-Nox (nitrous oxide) can also be used for comfort if needed.
Treatments typically take between an hour and 90 minutes for the face and neck. A chest treatment lasts about 30 minutes. We can treat individual areas, such as the brow, in less time.
What Can I Expect After My Skin Tightening Treatment?
Because these procedures are non-invasive, there is no downtime following treatment, and patients return to their normal daily activities immediately afterward. Your skin may appear flushed initially, but that fades within hours. Swelling, tingling, or tenderness are common, temporary side effects.

Sofwave Before & After – Actual Patient
How Long Until You See Results From The Procedure?
You may notice some initial changes in the first few days after the procedure, but results continue emerging for several months. During that time, your body produces new collagen that slowly lifts and tightens skin in the treatment area. The treatment is a process that yields final results after about 6 months. In fact, you may feel tightening and lifting before you see it. In some cases, patients schedule BOTOX® Cosmetic injections about a week after their skin tightening treatments to create more comprehensive results.
Women and men considering nonsurgical skin tightening treatments such as Sofwave and Ultherapy come from Sandusky, Findlay, Ann Arbor, and other communities in northern Ohio and southeastern Michigan. You can request a consultation using the online form to meet with one of our providers or call our office at (419) 534-6551 to schedule an appointment.