Craig W. Colville, M.D., F.A.C.S
2865 North Reynolds Road #250
Toledo, OH 43615
Phone: (419) 534-6551
Monday - Thursday: 8:30 a.m.–5 p.m.
Friday: 8:30 a.m.–4 p.m.

Face
Your face is the outward expression of your personality and mood. Frown lines, sagging cheeks, drooping eyelids or a feature that's out of balance can keep you from projecting the image you want. Cosmetic facial plastic surgery performed in Toledo, Ohio, by board-certified plastic surgeon Dr. Craig Colville can make subtle changes in your appearance to more accurately reflect the real you.
Beautiful Results
Dr. Colville is known for his meticulous and comprehensive approach to facial rejuvenation. A board-certified plastic surgeon practicing in Toledo since 1990, Dr. Colville's facial surgery expertise includes endoscopic and minimal incision procedures. Patients can see what their results might look like using the VECTRA® XT Advanced 3D Imaging Solutions System offered by Dr. Colville.
Procedures
A facelift can lift and firm sagging skin and deeper tissues on your face and neck, and remove excess fat in these areas. The result is a face that appears refreshed. An incision is typically hidden in the natural contour of your ear, extending around the earlobe back into the hairline. Your results can be dramatically improved using structural fat grafting, which adds volume to areas of the face that become depleted as you age.
During chin enhancement surgery, Dr. Colville inserts a silicone chin implant to create a more pronounced chin. Chin enhancement takes about 1 to 2 hours and can create a more balanced facial profile and correct a weak chin for both men and women.
---
Neck Lift
Excess skin and fat on your neck can make you appear older than you are. Men and women who want a neck lift usually desire a more sculpted jawline. A neck lift tightens the underlying tissue in addition to removing excess skin, providing a firmer, younger-looking appearance. If your skin retains its elasticity and you're concerned about a double chin, KYBELLA™ is a non-surgical alternative to neck lift surgery.
---
Brow Lift
The brow and forehead often reveal the first signs of aging. A brow lift can result in a smoother brow and a more youthful expression. Brow lifts are an option if you have a sagging brow or deep forehead wrinkles or both. Dr. Colville usually performs endoscopic brow lifts, using a fiber optic camera that requires much smaller incisions than traditional brow lift techniques. Dr. Colville can help you select the technique best suited to your particular situation.
---
Eyelid Surgery
Puffy fat pouches in the upper or lower lids create an exhausted appearance, and excessive skin in the upper eyelid can even interfere with vision. Dr. Colville can help you look dramatically younger and more rested through eyelid lift (blepharoplasty) surgery. Incisions are made in the natural crease in the upper lids and below the lash line in the lower lids, and excess fat and skin are removed. If only excess fat is present in the lower lids, it may be removed or repositioned through an incision inside the lower lids with no external incision or scar.
---
Otoplasty
Patients who undergo otoplasty, or ear reshaping, are among the most satisfied with their results. Many children endure teasing because their ears appear large, or protrude away from their head. Adults remain self-conscious about their ears even after the teasing stops. Otoplasty incisions are hidden behind the ears.
Otoplasty

Before & After Photos

Keep in mind that each patient is unique and your results may vary.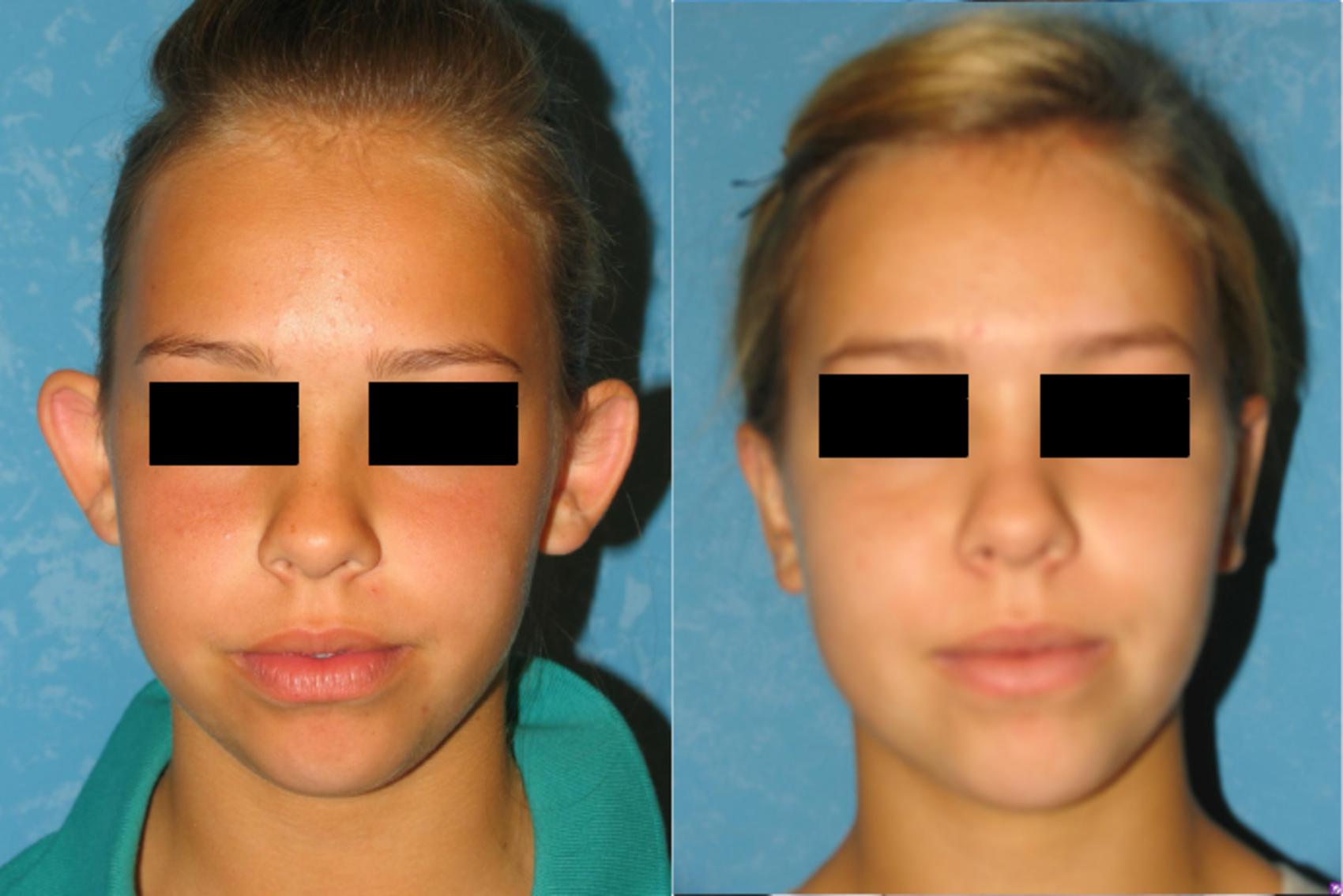 Before & After
Otoplasty Case 90
This teenager was unhappy with the look of her ears, feeling as though the right ear was much more prominent. She has had 9 sets of ear tubes in the past, and was ready for this procedure. She now wears her hair up whenever she wants!
Read More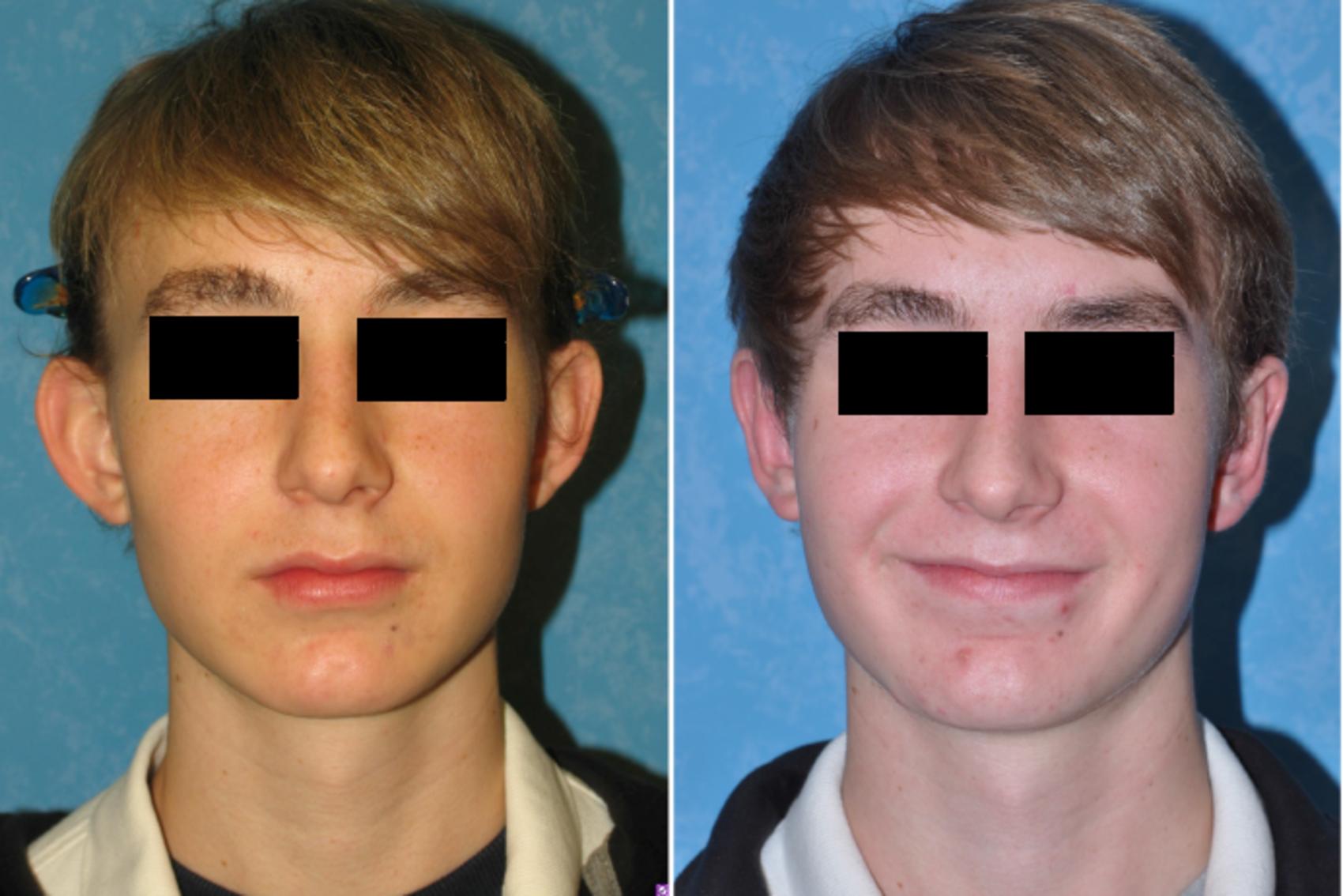 Before & After
Otoplasty Case 101
This 15-year-old high school freshman was unhappy with the shape of his ears, feeling as though they were too prominent. He noticed this for some time and wore his hair long to cover them. He would prefer a shorter cut, but prior to the procedure, he thought his ears "stuck out too far." He is extremely happy with the...
Read More
Keep in mind that each patient is unique and your results may vary.
---
Rhinoplasty
Your nose is the focal point of your face. There is no such thing as a perfect nose, but imperfections may make you self-conscious about your appearance. Rhinoplasty, or nose reshaping, can provide symmetry and facial balance. Dr. Colville believes the best nose job is one that improves your appearance without drawing attention to the change.
---
Ultherapy®
Ultherapy is the only non-invasive treatment cleared by the FDA to lift and tighten skin on the face, neck, and chest (décolletage). Using ultrasound energy, Ultherapy stimulates the body's natural collagen-building process by targeting tissue at multiple levels.
The no-downtime procedure is different than radiofrequency and laser skin tightening treatments because Ultherapy bypasses the skin's surface and pinpoints tissue deeper than can be achieved by other non-surgical procedures. It's a good alternative to facial surgery for some patients.
Women and men considering facial plastic surgery come from Findlay, Sandusky, Ann Arbor, and other cities in northwest Ohio and southeast Michigan to have Dr. Colville perform their procedures. You can request a consultation online to meet with Dr. Colville, or call his office at (419) 534-6551 to schedule an appointment.
Back to Top