When considering a fat reduction treatment, it's important to understand your desired results, recovery expectations, and the level of invasiveness that you are comfortable with. While CoolSculpting and liposuction are both effective methods of fat reduction, they vary in several major ways. For one, CoolSculpting has gained popularity as a quick, non-surgical approach to fat reduction, while liposuction remains a common surgical option yielding immediate results.
Regardless of their differences, both liposuction and CoolSculpting are meant as body contouring procedures and not weight-loss treatments. If you have reached or are nearly at your ideal weight, but are struggling with stubborn areas of localized fat, these treatments may be your solution. Compare the 2 treatments below to see which you are better suited for: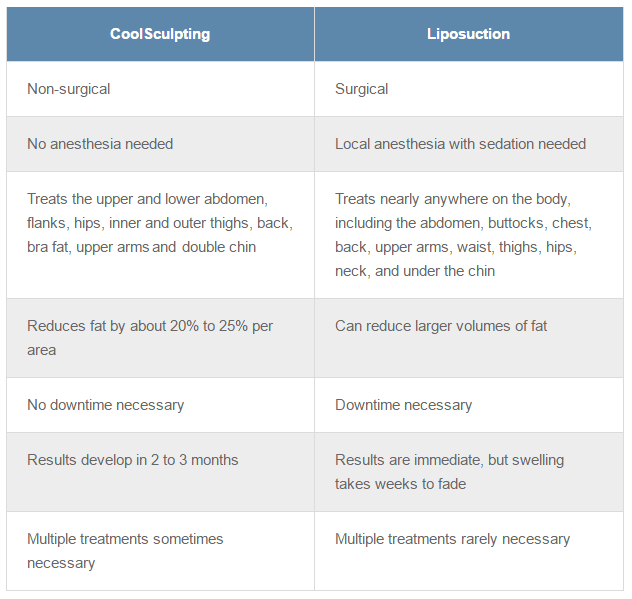 Questions? Ask them in the comments below or schedule a consultation with Dr. Colville.